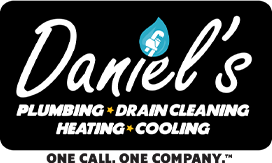 $49
Whole-Home Plumbing Inspection
Our fully licensed and insured plumbers will inspect:
• water and drain lines for leaks
• proper flow of all drains
• water heater (including flush)
• functionality of kitchens, bathrooms, laundry, etc.

Coupon cannot be combined or used with any other offer. Exclusions may apply. Offer is restricted to residential homeowners only.

Valid from Mar 1, 2023
- Dec 31, 2023